Mommy-to-be, Beyonce', was spotted in Miami flaunting her baby bump while on vacay with Jay-Z, nephew Julez, and Mama Tina. She also took time to visit friend of the family, Alex Rodriguez, of the NY Yankees. Check out more photos of King Bey on her downtime below.
Julez is growing up so fast!!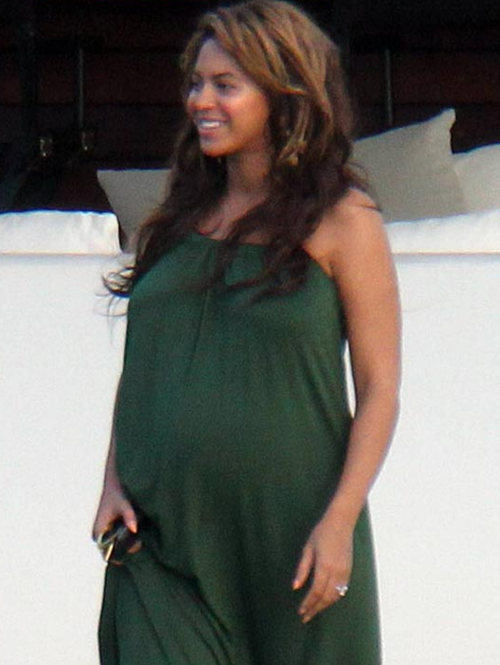 Bey rocked this green dress while chilling at A-Rod's house.
Hopefully these pictures can put to rest whether or not the 'Diva' singer is really pregnant. But if not, hopefully she will be spotted poolside in a bikini to shut the naysayers down once and for all.
Spotted @TheYbf