Celebrity Couples Archives
Thursday, February 11th, 2016 at 12:30 pm
Wednesday, February 10th, 2016 at 5:50 am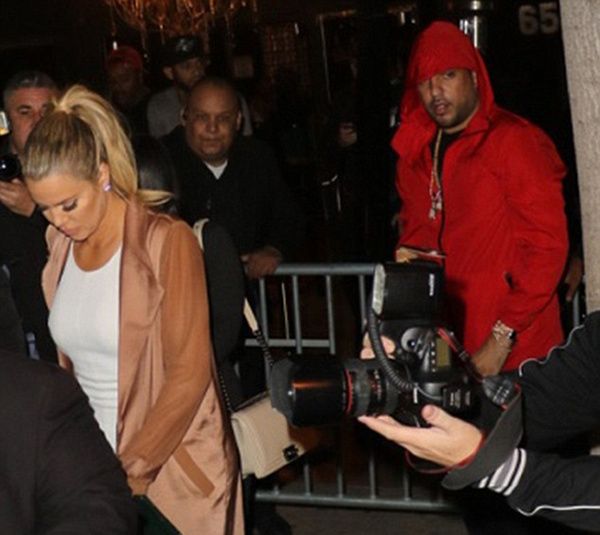 We hear James Harden and Khloe Kardashian have called it quits. And last night, rapper French Montana took his newly single (and still legally married) ex to the strip club. Meanwhile, Kanye West and June Ambrose came out to support Kendall & Kylie Jenner's clothing launch, plus we have pics of Justine Skye dining with her bestie Kylie. More inside…
Tuesday, February 9th, 2016 at 1:00 pm
Khloe Kardashian and James Harden are no longer a couple.
The Houston Rockets guard and the Keeping Up with the Kardashians star split after Koko decided to call off the relationship.
Monday, February 8th, 2016 at 3:00 pm
2015 was a rough year for Philly rapper Meek Mill; social media created timeless memes during the summer after the Drake feud took place. From being a punching bag online, Meek has responded back in 2016 with his new EPs and seems to be reshaping his public image.
Wednesday, February 3rd, 2016 at 6:45 am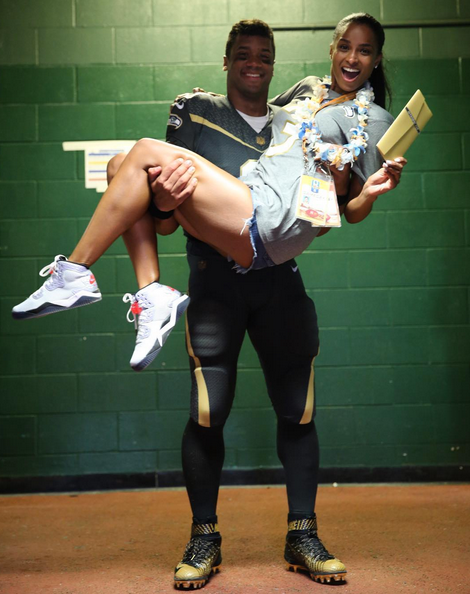 We mean, really.  How cute are Russell Wilson and Ciara?!  We've got the adorable way the twosome celebrated Russell Wilson's Pro Bowl win and MVP status,  Plus, Cam Newton and the Panthers make their arrival in Phoenix for Superbowl 50, and Kanye West may want these pants…
Monday, February 1st, 2016 at 6:47 am
Mariah Carey showed off her 35 carat ring for the first time at an event this weekend with her fiance James Packer.  Get the cute couple inside, plus their new totally over the top (and totally sick) new mansion they're renting in L.A.
MiMi & James hit the red carpet at G'Day in L.A. while kicking off the weekend.  They held hands while hitting the carpet, and before MiMi flashed that rock:
Sheesh.
That's not the only major bank the two just plopped down: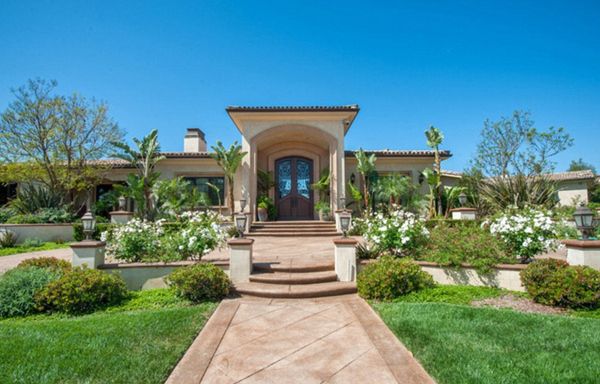 They just rented out a 18,000 sqft L.A. home.  The State of the Art property features a total of eight bedrooms, a private movie theatre, elevator, wine cellar and tasting room, personal gym and dry sauna.
As for how much they're spending on this: $250,000 a month!  This is what happens behind the DOUBLE gates of the exclusive community The Oaks in Calabasas.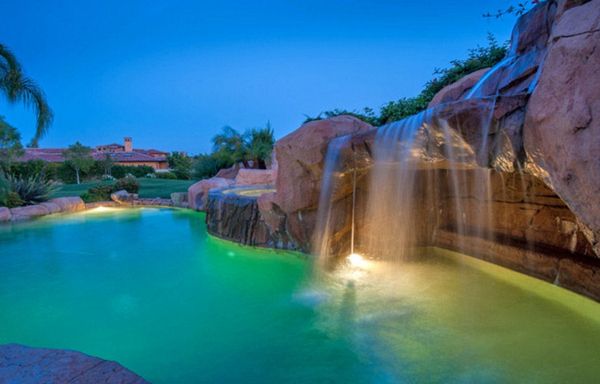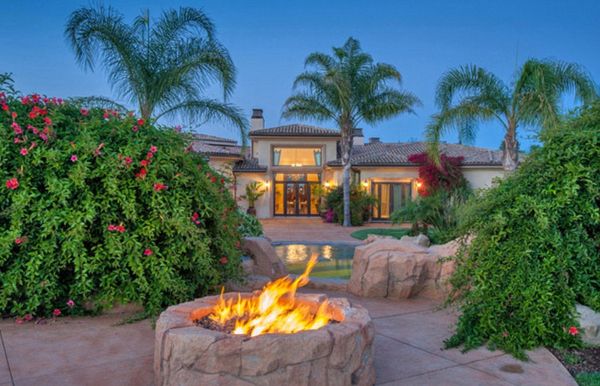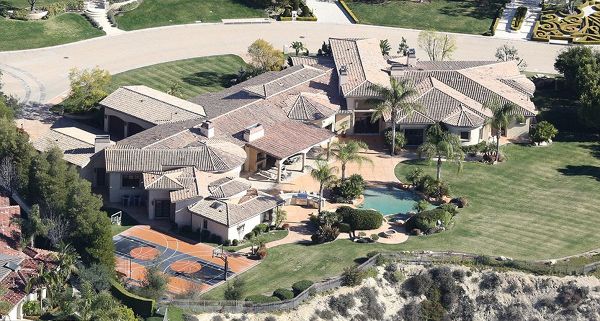 Check out the whole house in the gallery below.  Can we come over for tea MiMi?!
Sunday, January 31st, 2016 at 12:59 pm
Written by FreddyO.com Intern: Jarvis Gilmore (@jarvisg_)
So what is really good with Stevie J and Joseline Hernandez? A photo of Joseline and Rick Ross being too close for comfort reached Stevie J. In the photo Ross has his hand very firmly on her thigh which would make any man very concerned. As Rick Ross celebrated his 40th birthday at his mansion on Thursday it looks like he was trying to celebrate with Joseline too.
Stevie J who was not in attendance, claims he was not mad but rather it was more about respect. As he uploaded to the DM to Instagram and mentioned how he kept Rozay's ex Lira Galore safe when in Los Angeles, it is very easy to see how Stevie J could feel some type of way.
Now Ross has yet to comment on anything regarding the situation but Joseline added some more fuel to the fire when she upload a picture of the two in a photo booth and leaving the caption "The Boss", it clearly is not all love in hip hop.
Sunday, January 31st, 2016 at 6:45 am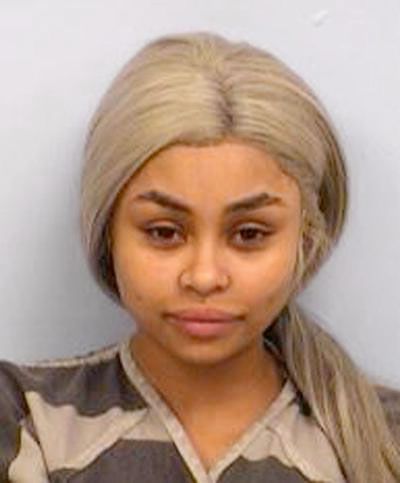 Blac Chyna is a free woman now after getting arrested in Austin yesterday. And her new rumored boo Rob Kardashian is holding her down. Deets inside…
She's free!
Blac Chyna is longer behind bars after posting an $8,000 bail for public intoxication AND drug possession. Chyna's rumored boyfriend Rob Kardashian is being the supportive boyfriend and riding for his woman.
Yesterday, the 27-year-old video vixen made headlines once again after she was arrested in Austin for allegedly acting a fool in a drunken rage on a Delta flight from LAX on her way to London with a layover in Austin, TX. This all happened after meeting with Rob's family earlier in the day.
Soon after getting out of the Austin jail, the eyelash queen hopped on FaceTime to chop it up with Rob. The reclusive Kardashian posted up a screenshot of their FaceTime session to his Instagram page with two devil emojis in the caption.
Chyna also took to her Instagram to give a shoutout to her "zaddy" for holding her down during the ordeal: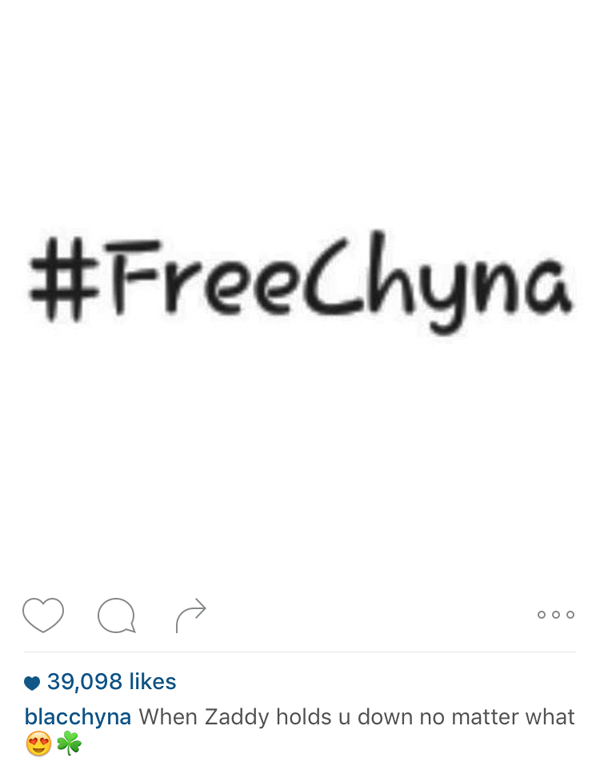 Rob hopped in her comments and posted:

These two…
As expected, one of Rob's sister had to throw some shade. Khloe Kardashian hopped on Twitter and tweeted:
Now, now Khloe. Let's not forget, you too have a mugshot for driving under the influence. The "Kocktails With Khloe" host was arrested in 2007 on a DWI charge.