Celebrity Fashion Archives
Monday, February 29th, 2016 at 8:33 am
Wednesday, February 24th, 2016 at 5:45 pm
Basketball Wives of LA reality star Malaysia Pargo is taking on a new venture. Pargo has been announced the new face of the popular alcoholic beverage brand Seagram's Gin 2016 Calendar.
Tuesday, February 16th, 2016 at 11:45 am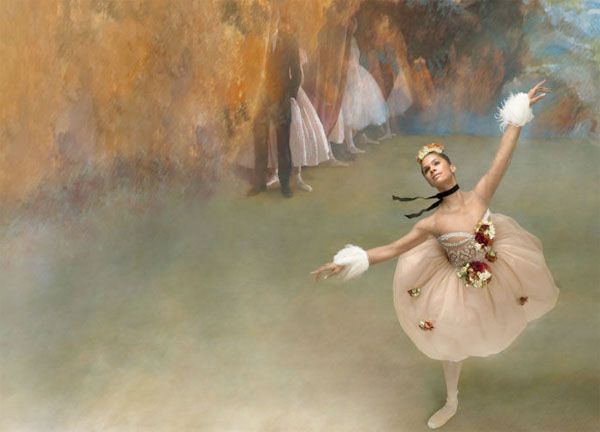 Misty Copleand recreates a set of iconic paintings by Edgar Degas where she brings the photos to life with a modern twist. Check out the spread and get deets on Russell Westbrook continuing to build his fashion empire with Tim Coppens and Barneys inside….
Tuesday, February 16th, 2016 at 11:14 am
It was a total celebrity takeover at this year's Grammy Awards held at the Staples Center in L.A. Check out the red carpet arrivals from Jazmine Sullivan, Mya, Big Sean, Faith Evans, John Legend, Chrissy Tegien, The Weeknd, his girlfriend Bella Hadid (plus Ciara & Russell, Janelle Monae, Zendaya and more from our previous posts) inside…..
Wednesday, February 10th, 2016 at 5:50 am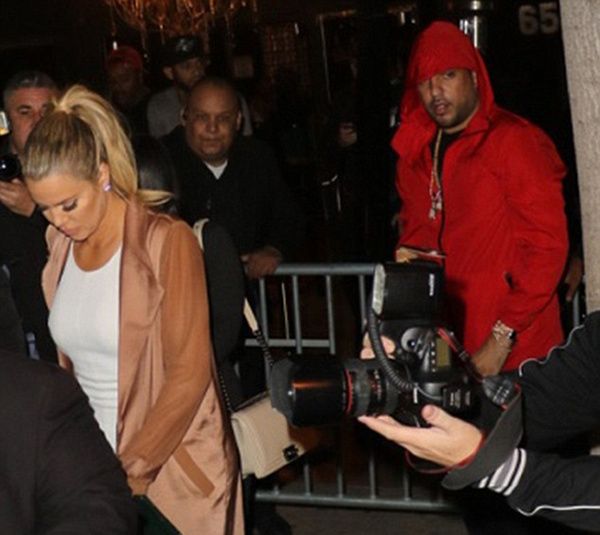 We hear James Harden and Khloe Kardashian have called it quits. And last night, rapper French Montana took his newly single (and still legally married) ex to the strip club. Meanwhile, Kanye West and June Ambrose came out to support Kendall & Kylie Jenner's clothing launch, plus we have pics of Justine Skye dining with her bestie Kylie. More inside…
Wednesday, February 3rd, 2016 at 6:45 am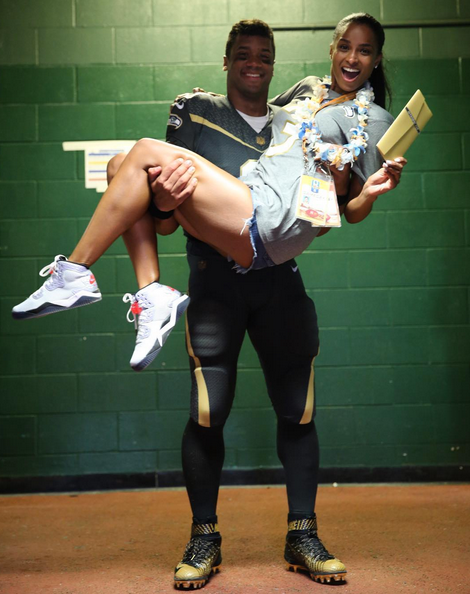 We mean, really.  How cute are Russell Wilson and Ciara?!  We've got the adorable way the twosome celebrated Russell Wilson's Pro Bowl win and MVP status,  Plus, Cam Newton and the Panthers make their arrival in Phoenix for Superbowl 50, and Kanye West may want these pants…
Wednesday, February 3rd, 2016 at 5:00 am
Tinashe is showing off her amazing bod for the newest COMPLEX cover magazine. And we have to admit, it's pretty hot. Peep her flicks and get the deets on Erykah Badu styling a NYFW show that will reflect the "black experience" inside…
R&B singer Tinashe is heating up the magazine circuit with her super sexy COMPLEX magazine cover and spread.
The 22-year-old songstress is flossing her toned bod on the cover and inside of the magazine's Feb/March issue. And we're crushing on her.
Monday, January 4th, 2016 at 9:53 am
Jayden Smith is usually spotted with a hot chick so we can safely assume he loves the ladies, and based on his past clothing choice, we might also assume he borrows a few pieces out of their closets. All his past dress shenanigans have landed him a big payday!!!  He is the new face of Louis Vuitton's 2016 Spring/Summer WOMEN's Collection.  Do you think he will strut his stuff down the runway at New York Fashion Week???  Check out his FAB photo Shoot inside. READ MORE