Television Archives
Wednesday, February 10th, 2016 at 6:15 am
Wednesday, February 10th, 2016 at 5:45 am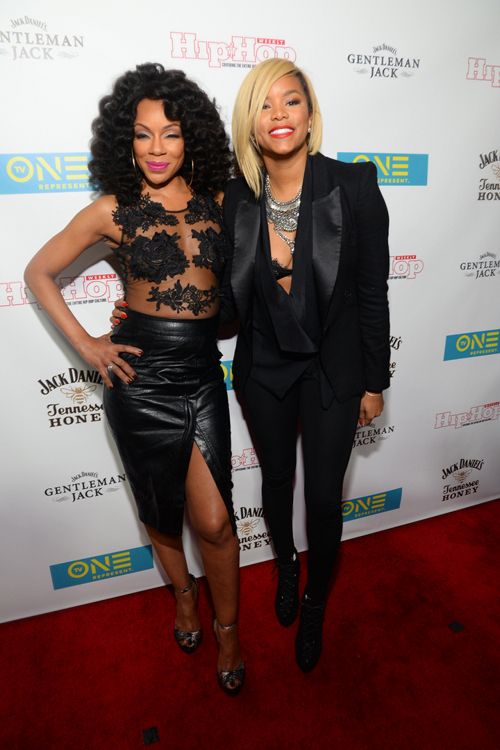 Letoya Luckett and Wendy Raquel Robinson's new show "Here We Go Again" has officially kicked off on TVOne.  Get their premiere party pics inside…
Last night at Boogalou Restaurant & Lounge, Letoya Luckett and her new blonde made their way tot he carpet for Toya's brand new scripted series:
Tuesday, February 9th, 2016 at 7:00 pm
American Crime Story: The People Vs. O.J. Simpson is captivating a nation just like the real trial did back in the '90s. With over 12 million viewers, ACS is FX's highest debut for a new series ever.
The show's popularity has reopened the debate that made this the trial of the century.
Tuesday, February 9th, 2016 at 4:15 pm
Gladiators you've waited long enough, are you ready for the sizzling hot return of Scandal. Season 5 returns with a surprise knock at Olivia Pope's door, and it's Senator Mellie Grant. Why would Mellie be there and what could she possibly want? Apparentlyshe wrote a book and wants Olivia to "help" her, now we all know Mellie always has a an ulterior motive.
Monday, February 8th, 2016 at 3:30 pm
The Netflix hit original series, Orange is the New Black, is going to last at least for 7 seasons as the show has been renewed for three more. The prison comedy which serves up its fourth season this summer on June 17th, is coming off winning a few SAG Awards. Uzo Aduba won best actress in a comedy yet again while the show has now twice won best ensemble comedy.
Thursday, February 4th, 2016 at 1:56 pm
It should be no surprise that the premiere of "The People V. O.J. Simpson:American Crime Story" caught the attention of many viewers. However this time, it was the remake of the infamous trial turned into a TV series that did it. The show stars Cuba Gooding Jr. as he plays the notorious O.J Simpson.
Wednesday, February 3rd, 2016 at 12:15 pm
With Super Bowl 50 this Sunday, the commercials that air during the game have become just as big as the game itself. Who would have thought? Now Toronto's greatest export will be part of the onslaught of commercials with his new spot with T-Mobile. We will say this one commercial is already the front-runner to be the best of the night.
Monday, February 1st, 2016 at 6:54 am
Keke Palmer is ready to put on her dancing shoes and flex her vocals for the live production of the hit musical "Grease Live!," set to air tonight. But before she wows us on stage, she gives TheYBF.com a backstage pass during rehearsals where she dishes on her girl crushes and getting star struck. Get it all inside….
Who's ready to go back down memory lane at Rydell High?! We sure are.
We're just hours away from Keke Palmer taking the stage as the mouthy, yet prissy Pink Lady Marty Maraschino on FOX's live musical production "Grease Live!," a live adaptation of the cult classic Grease.
The 22-year-old actress gives TheYBF.com a backstage pass at dress rehearsals leading up to her huge performance before a live studio audience tonight. And we were able to chop it with the YBF chick as she prepped for another run-through of the show.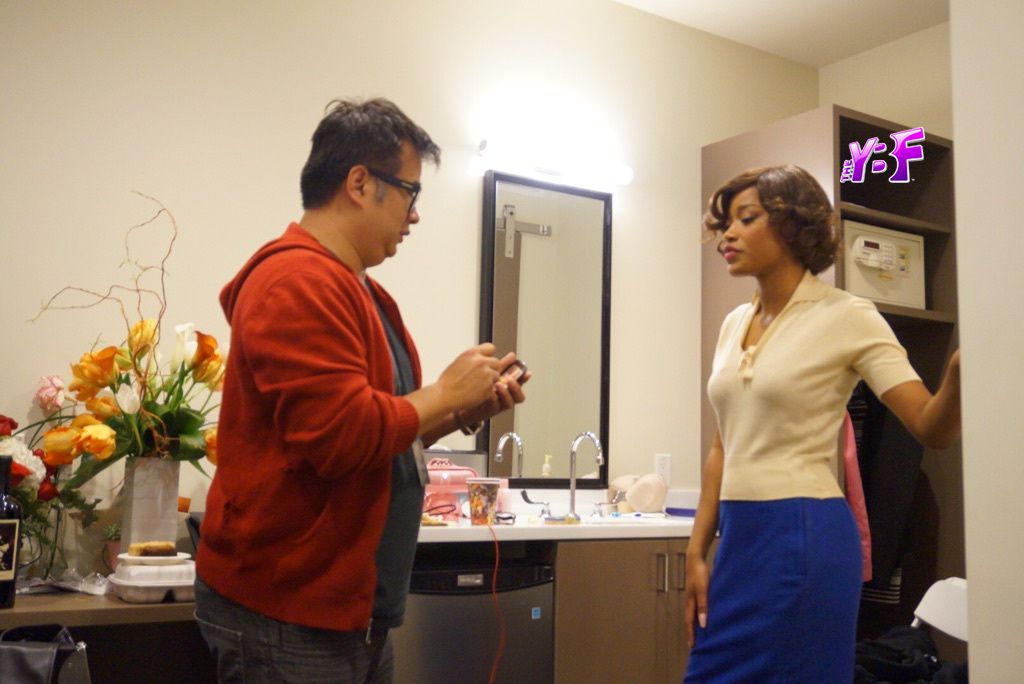 Yesterday, the cast and crew held rehearsals before tonight's big show. Before hitting the stage, Keke had a visitor in her dressing room, co-star Jordan Fisher (atop), who stopped by to show some love. Cute.
The actress/singer/dancer has been hitting rehearsals for weeks in preparation for the live production. She's been keeping fans in the loop via her SnapChat and we noticed her co-star Vanessa Hudgens (above), who will star as Pink Lady honcho Rizzo, is all over that thing. We had to ask, who's the Grease castmate that she has biggest girl crush on?
"Vanessa for sure," Keke told exclusively tells TheYBF.com. "But honestly, all of the Pink Ladies. It has been such a pleasure working with them all."
In sad news, Vanessa announced her father passed away after a battle with cancer last night. She said she's still going to perform tonight in his honor. Condolences to her and her family.
While Keke is certainly a star in her own right, we wanted to know when was the last time she was star struck. Like, completely fanned out when she met another star. She revealed,
"Meeting Eve Plumb on set just now! She played Jan Brady on 'The Brady Bunch.' She is playing Mrs. Murdoch in 'Grease Live' and I just realized after all of these rehearsals who she was! Crazy right ??!!"
Yes, it is!
When asked if she would be returning for the second season of "Scream Queens," she said, "I don't know, we will have to just wait and see…"
We can't wait to see Keke and the full "Grease Live!" cast bring the iconic musical to life!
Here.for.it.