Archive for 'Ava Duvernay'
Wednesday, January 22nd, 2020 at 4:49 pm
Producer Ava DuVernay brings a new romantic series called "Cherish The Day" to OWN in time for Valentine's Day!
Wednesday, February 15th, 2017 at 1:04 pm
Ava DuVernay continues to wow us with her powerful body of work and she's proud of everything she has created. The fab directress is featured on the cover of ESSENCE's March "Black Women In Hollywood" issue. Go inside for a few insightful quotes she dropped about being a female director and more.
Sunday, July 3rd, 2016 at 7:22 am
I got the chance to meet Oprah Winfrey at the Queen Sugar Private reception that celebrates the newest edition to the OWN's dramatic television series produced by super director Ava DuVernay.
The private reception was held at New Orleans' posh Legacy Kitchen. The reception was truly star-studded because the entire cast of "Queen Sugar", some of our favorite star,s and industry's most influential media professionals and socialites around.
Check out the details after the break. READ MORE
Friday, February 26th, 2016 at 10:33 am
The ninth annual Black Women in Hollywood Luncheon powered by Essence Magazine was a huge hit. The event was quoted as a sacred place for black women to get together and celebrate one another's greatness.
I love the beauty of powerful, affluent, talented, and DOPE women. Check out some of my favorite images that the ladies shared via social media on yesterday after the break. READ MORE
Wednesday, February 24th, 2016 at 3:00 am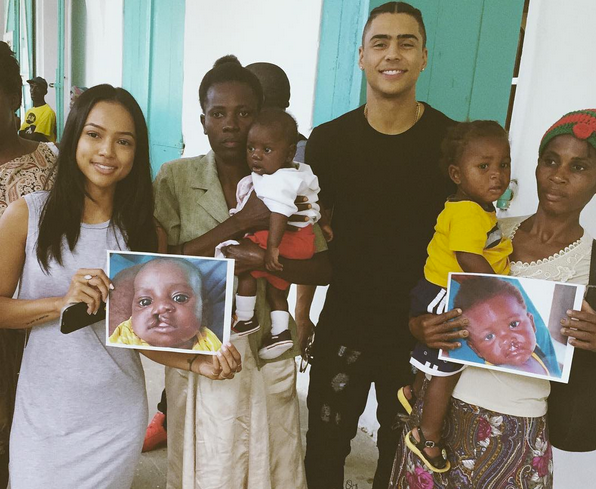 Quincy Brown and Karrueche Tran are spreading good cheer and putting smiles on a few kids' faces in Haiti. Peep their do-gooder flicks and get the deets on Ava DuVernay and Ryan Coogler's Flint benefit event on Oscar night andKerry Washington endorsing presidential hopeful Hillary Clinton inside….
Monday, May 18th, 2015 at 9:26 am
Over the weekend I had the opportunity to support one of my mentors, frat brothers, homies, and friend the iconic Ambassador Andrew Young for his big 83th birthday party and Inaugural Andrew J. Young International Leadership Awards 2015 celebrating people doing great things in the community.
Check out the details below. READ MORE