Archive for 'Keke Palmer'
Monday, February 27th, 2017 at 7:33 pm
Keke Palmer is set as a series regular on the second season of Epix's drama series Berlin Station.
READ MORE
Wednesday, February 8th, 2017 at 12:57 pm
If you've seen images of Keke Palmer on the red carpet in recent years, it's clear the performer who charmed audiences as a child in Akeelah and the Bee and Nickelodeon's True Jackson, VP has grown into a star who knows who she is.
READ MORE
Thursday, January 26th, 2017 at 8:10 am
If you missed it, yesterday "Scream Queens" star Keke Palmer sat down with Larry King on the multi-Emmy nominated series "Larry King Now" to discuss her recent Instagram post, in which she claims that R&B singer Trey Songz used "sexual intimidation" to coerce her into his music video shoot, and then released the video publicly without her consent.
READ MORE
Monday, January 23rd, 2017 at 9:39 am
Yesterday a new music video caught the attention of Keke Palmer, who was absolutely repulsed when she learned that she herself had been involved without her consent.
Wednesday, March 2nd, 2016 at 11:27 am

I am a huge fan of cartoons and animation and I am excited to present the latest installment to the "Ice Age" franchise. "Ice Age: Collision Course" is going to be a great film for the kiddies this summer. Check out the details below.
Saturday, February 27th, 2016 at 12:10 pm
I knew KeKe Palmer had skills but I didn't know she could twerk it out and work it out. The actress showcased her skills that involved a pole, stilettos, and a popsicle. Go head KeKe do your thing girl!!!
Check her out doing her thing after the break. READ MORE
Friday, February 26th, 2016 at 10:33 am
The ninth annual Black Women in Hollywood Luncheon powered by Essence Magazine was a huge hit. The event was quoted as a sacred place for black women to get together and celebrate one another's greatness.
I love the beauty of powerful, affluent, talented, and DOPE women. Check out some of my favorite images that the ladies shared via social media on yesterday after the break. READ MORE
Monday, February 15th, 2016 at 4:16 pm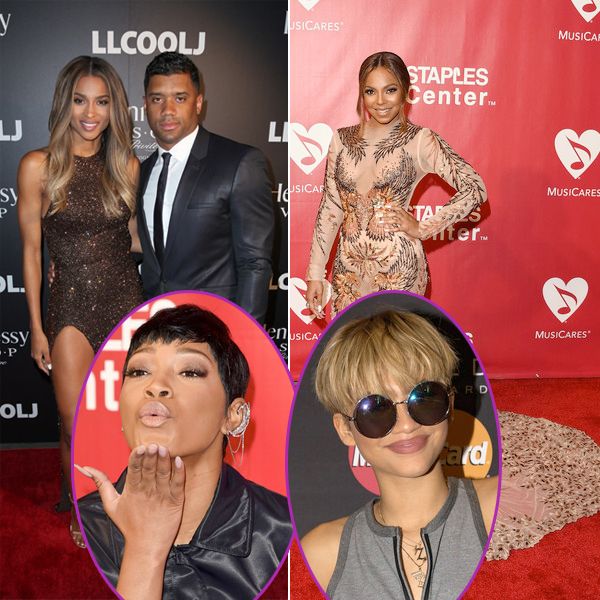 The Grammys are right around the corner and YBF celebs are taking over L.A. Peep pics of Ciara & Russell Wilson, Mary J. Blige, Zendaya, Keke Palmer and more inside….

'