Archive for 'Lenny Kravitz'
Friday, February 17th, 2017 at 9:20 am
Lenny Kravitz was once engaged to his daughter Zoe Kravitz's "Big Little Lies" co-star Nicole Kidman.
Sunday, February 14th, 2016 at 10:02 am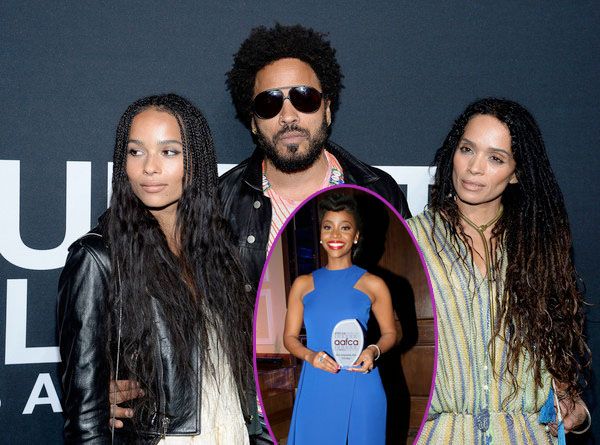 Two events went down in L.A. last night that brought out Teyonah Parris, Terrence J, Lenny Kravitz, Zoe Kravitz, Lisa Bonet and many more. Pics and deets inside….
Monday, May 18th, 2015 at 9:31 am
With a successful first season under its belt, looks like Fox TV series Empire is about to blow Season 2 out of the water!!!  The new additions to the cast were just announced and they include comedian Chris Rock, singer Alicia Keys, and rock star Lenny Kravitz!!  The show is currently shooting scenes for the upcoming and the casts is constantly sharing pics from behind the scenes!  Check out a couple of them below! READ MORE
Monday, February 2nd, 2015 at 11:37 am
Last night everyone had their eyes glued to the TV to see who would be victorious at this year's Super Bowl XLIX and for the pop superstar Katy Perry's halftime performance! The singer had everyone in awe with her visuals, her special guests Lenny Kravitz and Missy Elliot.
Check out the details below!
Sunday, January 11th, 2015 at 11:00 am
Great news for all the rock fans out there! Just when you thought that the Super Bowl XLIX could not get any better…they add rock icon and actor, Lenny Kravitz to the halftime show lineup. We have superstar Katy Perry to thank for this new addition.
Check out the details below!
Sunday, October 5th, 2014 at 3:32 pm
Lisa Bonet, famed Cosby Kid, and daughter, Zoe, could be twins! Zoe posted a picture of herself and famous mom on Instagram.
Check it out!
READ MORE