Archive for 'raven symone'
Thursday, February 11th, 2016 at 11:45 am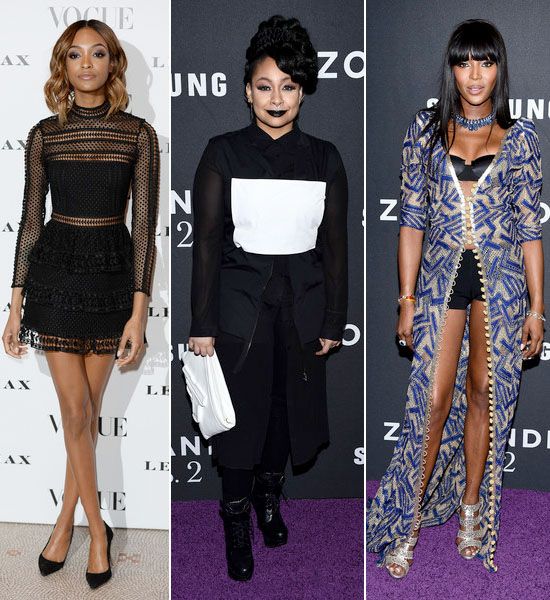 Last night in London….
Friday, October 16th, 2015 at 6:46 am
It is no surprise that "The View's" co-host Raven-Symone is catching backlash for her comment several days ago about "ghetto names." One commentator who is catching everyone's eye in particular is Tre Melvin also known as Watermelondrea! He took to his YouTube and let the former child star have it!
Check out the details below!
Tuesday, July 21st, 2015 at 10:15 pm
Actress Raven Symone has found another way to catch backlash from #BlackTwitter! "The View" co-host made a comment pertaining to the popular topic #BlackLivesMatter.
Check out what she said below!
Friday, January 16th, 2015 at 11:11 am
Actress and singer Raven-Symoné has admitted that she used tanning beds to darken her complexion during the production of her former hit Disney show "That's So Raven."
Here are the details…
Wednesday, December 3rd, 2014 at 2:48 pm
Comedian and actor Bill Cosby has resigned from the Board of Trustees at Temple University! Due to the sexual assault allegations coming out against him, a petition was started for the university to cut all ties with Cosby.
Check out the details below!
Wednesday, November 19th, 2014 at 11:06 pm
Raven-Symone has finally addressed the sexual assault rumors that have circulated! She said that her TV dad/co-star, Bill Cosby, did not touch her and has made it clear that she does NOT have anything to do with these nasty rumors!
Check out the details below!