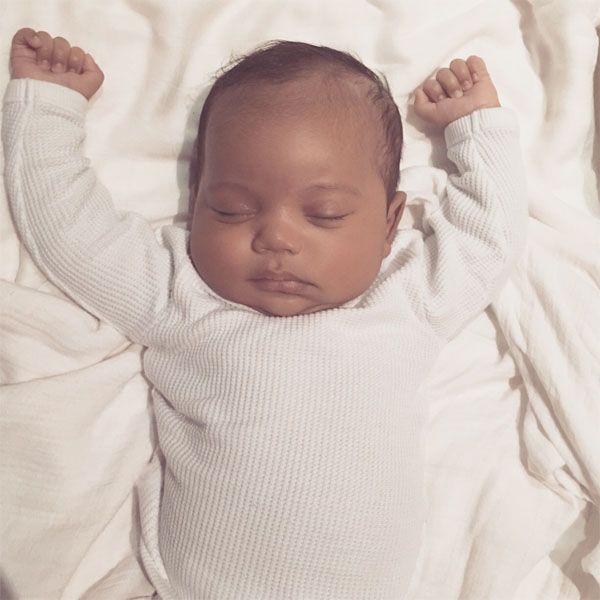 Get your aww's ready! We've got the first look at Kanye West and Kim Kardashian West's baby boy Saint West. And he's the absolute cutest. More inside….
At almost three months old, we are getting our first glimpse at baby Saint West. Aww…isn't he the absolute CUTEST?!
His mom hopped on her app and website today to share the first full picture of her baby boy. And today is a day Kim holds close to heart as it would have been her dad Rob Kardashian, Sr.'s 72nd birthday.
She shared the picture of Saint sleeping in a little while onesie with the message, "Today is my dad's birthday. I know there's nothing more in the world he would have wanted than to meet his grandchildren. So I wanted to share this pic of Saint with you all."
She said in another post:
Happy Birthday dad! I can't believe you would have been 72 today. So much has gone on in our lives since you've been gone, and I know you have been my guardian angel seeing everything unfold! I love you and miss you so much!
Sweet.
Little Saint came into the world on December 5th and since then, we haven't seen anything but his little hand holding his big sister North West's hand in an Instagram shot. Now that he has been unveiled to the world, we'll likely be seeing more of him as he travels around the world with his dad and mom.
Adorbs!