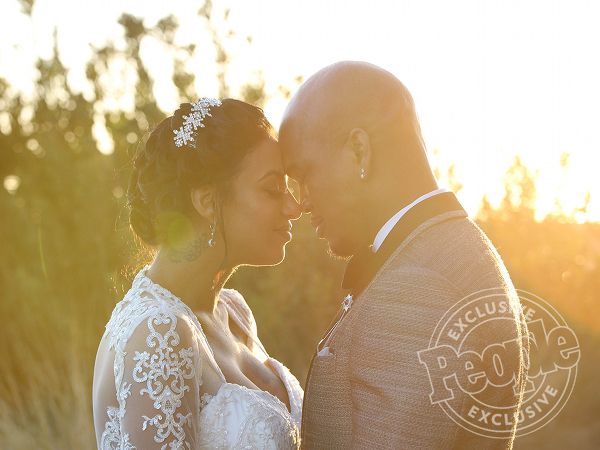 Ne-Yo and new wife Crystal Renay just unveiled their first wedding photo.  The Smiths got hitched near L.A. at a private estate. Get it inside, plus Chris Brown is pining for Karrueche again in a song….
Ne-Yo wasted no time telling media just how happy he is.
He dished to People magazine saying:
"We can't wait to start our life together.  We're looking forward to just being each others' best friend."

"I kind of knew right away.  From that first encounter, I knew there was something different about her, something special."
Interesting.  We guess that first encounter happened back when Crystal was his protege.
As for how Crystal found the out while several months pregnant:
"When I went to my first fitting, I had actually just found out the day before that I was pregnant, so from the beginning of the whole dress process, we knew that it would be a growing belly," says Renay.
She's nine
moths pregnant, so she and Ne-Yo had some worries before the big day:
"I'm gonna be honest: I'm nine months pregnant – I'm nervous about falling on my face!" Crystal told PEOPLE the day before the wedding.
Ne-Yo added:
"I'm more concerned about her making it all that way down that aisle or if the water breaks or something."
We're glad none of that happened.
Ne-Yo also revealed how he and his new wife would handle any conflict:
"This is big for me. I'm not doing this again, so I'm happy that my family and friends are able to be there to share this moment with us.  We're human beings, so we're gonna bump heads on different things, but we've agreed that this is gonna be a marriage that lasts."
The "So Sick" singer has a son and daughter from his previous relationship with Monyetta Shaw, but they seemingly didn't attend the wedding.  Crystal posted a pic of them on her wedding day saying:
Really missing my babies today I know they had important school business to handle today but WE MISS YOU GUYS!!! #ProudStepMommy #IGetThreeForOne #BeyondBlessed
And she posted these pics (one with her grandmother) from after the ceremony: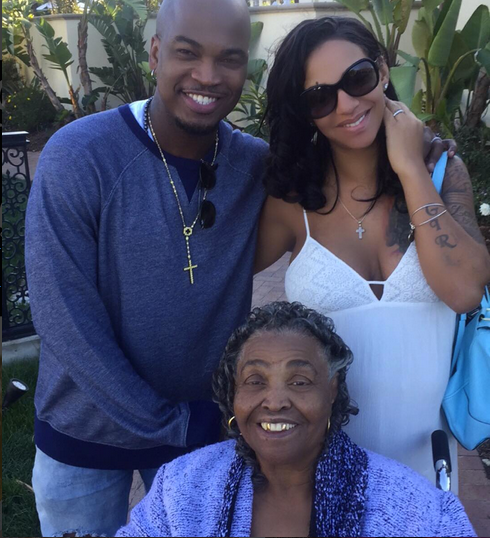 Cute family weekend.
Meanwhile: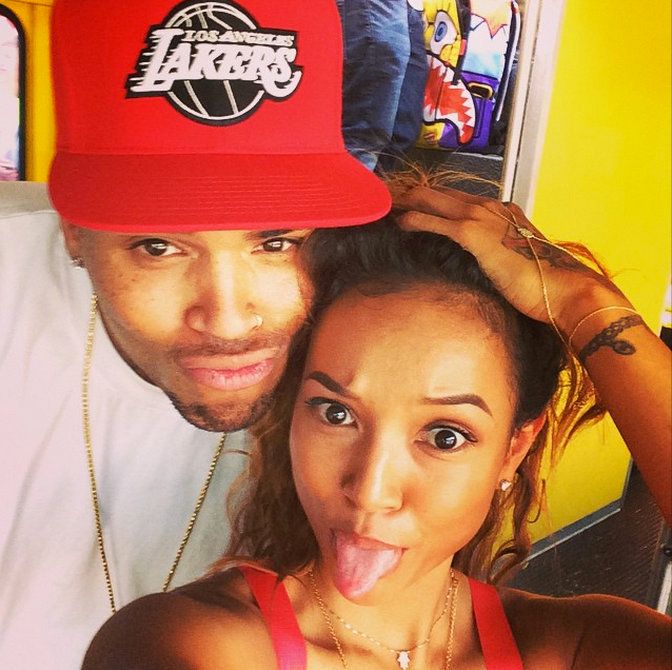 Chris Brown is still expressing his love for his ex Karrueche Tran.  AND singing about how much he misses her.
In the remix for his song "Back To Sleep
," Chris Brown hops on the track to sing a few verses.
"Now where you been, it's been a year.  Baby I ain't seen you, you know I miss you/ Baby let me love you back to sleep once more"
"And I know we don't speak no more," he continues in the song. "But I just wanna tell you I'm sorry/ For f——'round with Keisha and MaKayla/ For all the Georgia peaches in Decatur/ For all these bitches in the elevator/ I just want you to love me/ Yeah baby don't test me/ You know I'll do it."
And he didn't stop there. He said he wasn't here for a subliminal apparently,because he name dropped her as well.  He sang:
"You want me to say your name girl?/ Okay, Karrueche!"
Lordt.
Check out the raunchy and NSFW remix, featuring Usher and Zayn Malik, below: