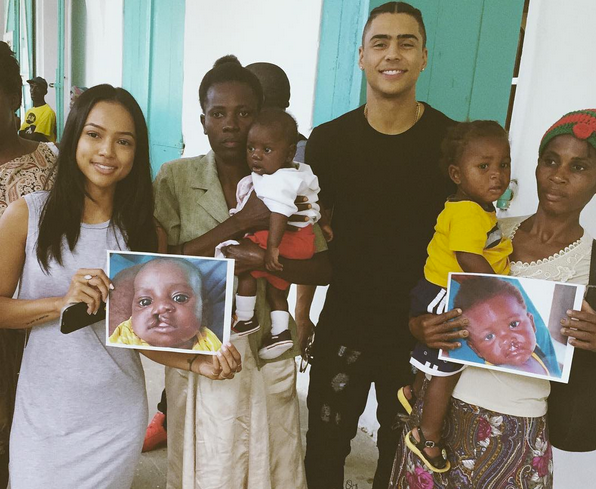 Quincy Brown and Karrueche Tran are spreading good cheer and putting smiles on a few kids' faces in Haiti. Peep their do-gooder flicks and get the deets on Ava DuVernay and Ryan Coogler's Flint benefit event on Oscar night andKerry Washington endorsing presidential hopeful Hillary Clinton inside….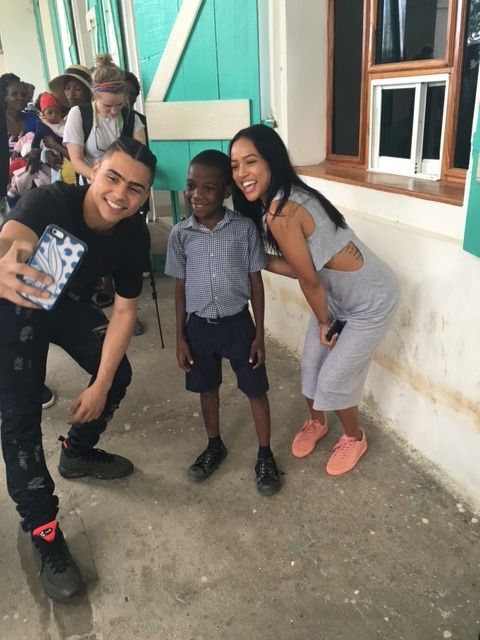 Brotherly Love actor Quincy Brown and "Vanity" actress and model Karrueche Tran are on a quest to give back.
The twosome linked up with Smile Train, an international children's charity, to travel to Haiti today. They went to visit a few kiddies, as well as doctors and staff, who were having cleft lip and palette surgery.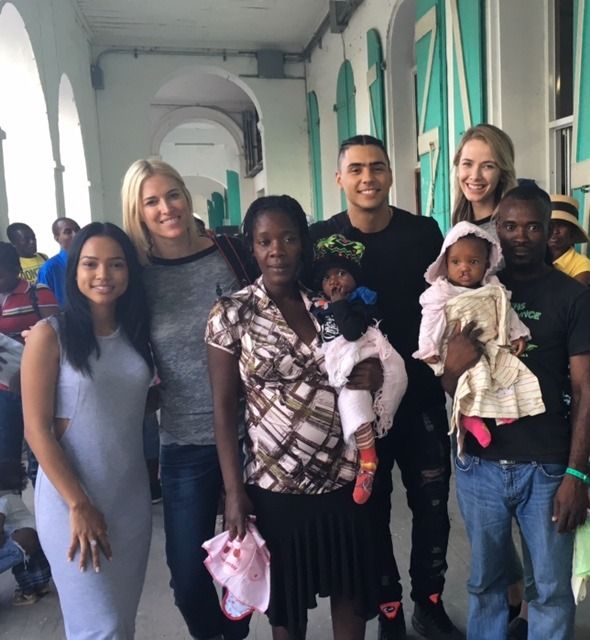 "Real Housewives of New York" star Kristen Taekman, who will not be returning next season, and Miss USA 2015Olivia Jordan also came along on the charity mission. They had fun snapping and chatting with children who had successfully recovered from the procedure.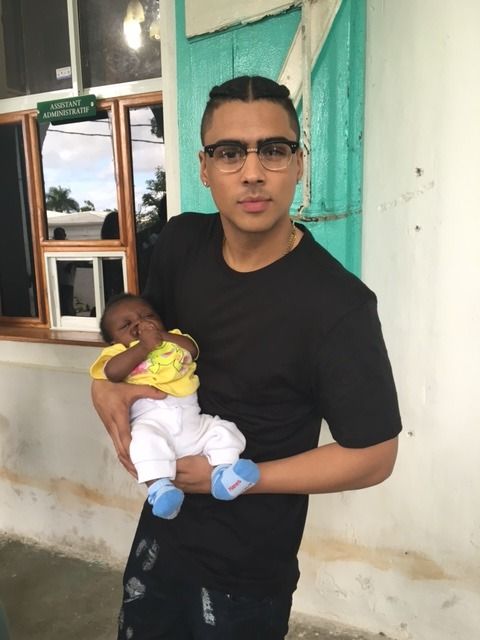 Cute!
Quincy and Kae held babies and took tons of pics with the kiddies.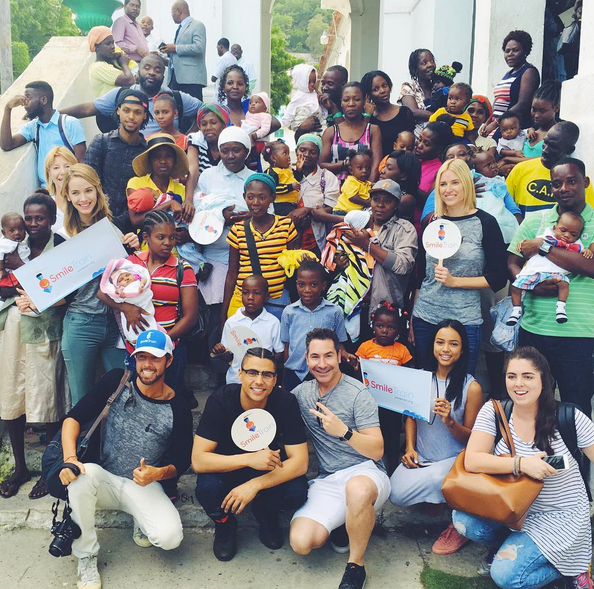 They also put on some scrubs to watch a cleft lip surgery in action: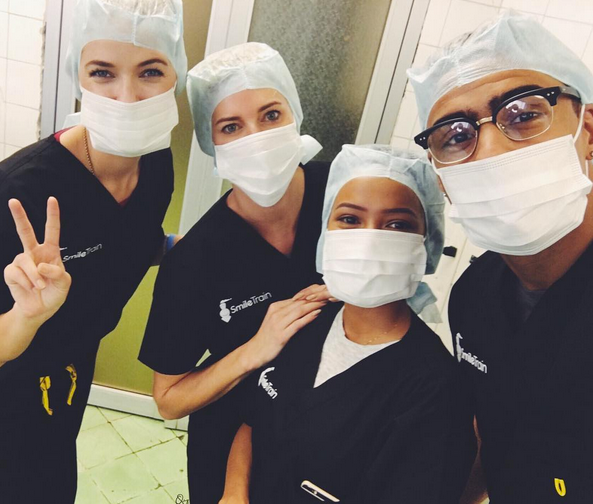 Nice!
Peep a clip of how things quickly got out of hand while Quincy was passing out toy yoyos:
In other do-gooder news….
Fab directress Ava DuVernay and CREED director Ryan Coogler will be hosting a FREE event in Flint, Michigan to help raise awareness to the lead-water crisis the city is battling. The kicker? It's going down on the same night the Oscars will be airing. Take that, take that! Coincidence? We don't think so.  But Ryan claims it was. He said they chose that date because it fell on the final weekend of Black History Month.
WONDLAND honcho Janelle Monae, "Grey's Anatomy" star Jesse Williams and comedian Hannibal Buress will be joining in on the festivities.
The event, hosted by Hannibal, is dubbed as #JUSTICEFORFLINT where Flint residents will get the chance to share their experiences on stage in front of a live audience.
Ryan Coogler dished on the event in a statement saying,
"With the #JUSTICEFORFLINT benefit event we will give a voice to the members of the community who were the victims of the choices of people in power who are paid to protect them, as well as provide them with a night of entertainment, unity and emotional healing, Through the live stream we will also give a chance for people around the world to participate, and to donate funds to programs for Flint's youth."
The star studed event is set to go down at the Whiting Auditorium this Sunday.
In political news….
Kerry Washington and the "Scandal" cast got a surprise visit on the set yesterday. Democratic presidential hopeful Hillary Clinton dropped in on the set as Pope & Associates filmed an upcoming episode of the show. Gotta love it!
Kerry showed her support of Clinton and captioned, "A good friend came by set today. Proud to say… #imwithher."
Woman power!
Catch a new episode of "Scandal" this Thursday at 9/8c on ABC.