With the success of Rihanna's latest album Anti, the pop star has been everywhere. She is again covering the British Vogue magazine for the second time in this month, where she makes an exclusive announcement.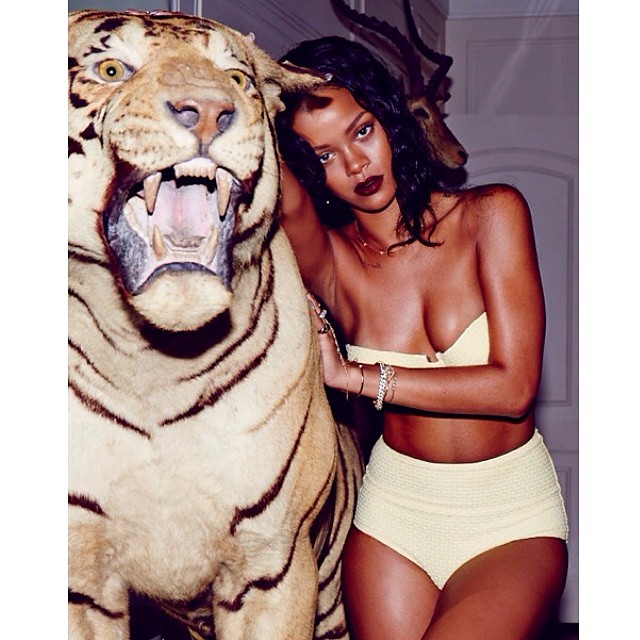 Inside the issue, she revels a new collaboration with high-end shoe designer Manolo Blahnik. It will be a six style limited collection of thigh high boots that will release on May 5th in London, Hong Kong and New York.
Rihanna was quoted in the article about how excited this collaboration has made her, ""The day I see a woman in the street wearing my shoes… I am sorry for that woman because I'm going to literally run after her, shouting, 'Stop! Selfie! Who are you? Where did you get them?' I'm going to have a moment!"
These shoes will not run cheap of course, ranging from $895 to $3,995. But knowing that Ri Ri will run up on if she sees you in them, might just be a good enough reason to splurge.