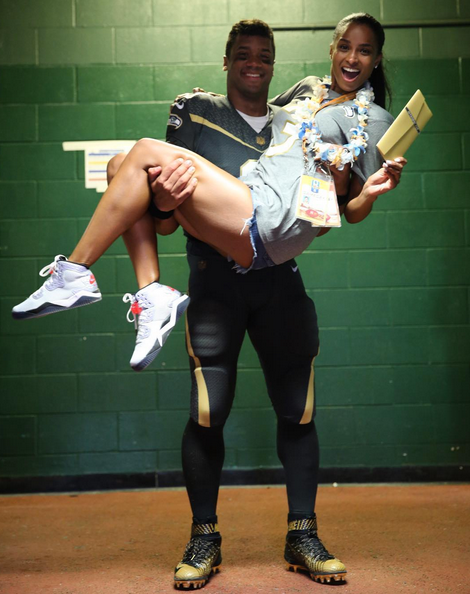 We mean, really.  How cute are Russell Wilson and Ciara?!  We've got the adorable way the twosome celebrated Russell Wilson's Pro Bowl win and MVP status,  Plus, Cam Newton and the Panthers make their arrival in Phoenix for Superbowl 50, and Kanye West may want these pants…
After Russell won the MVP at yesterday's Pro Bowl, he was given a gift of two tickets to go anywhere in the world.  So, naturally, he swept his lady Ciara off her feet, literally, and is having her make the choice.  He posted the pic above saying:
Where you wanna go baby!!!? Tickets for 2…Anyplace in the world…You decide.
We love every bit of it.
After the game, where he threw 3 TDs in a 49-27 Pro Bowl victory, the twosome caught up with each other before walking back into the tunnel: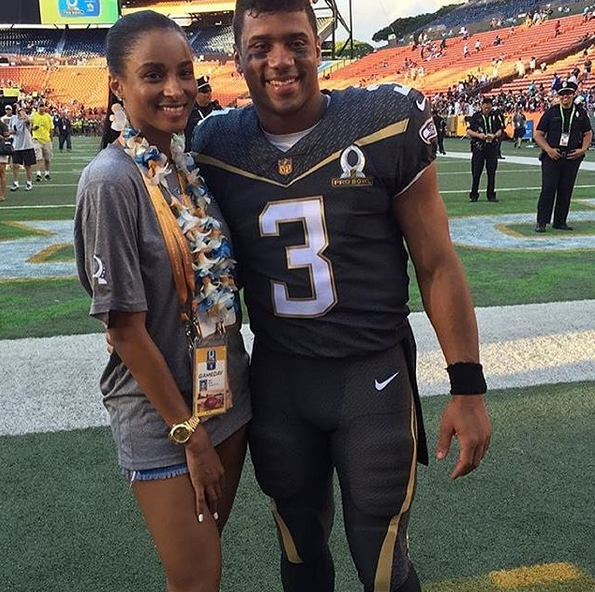 Adorbs.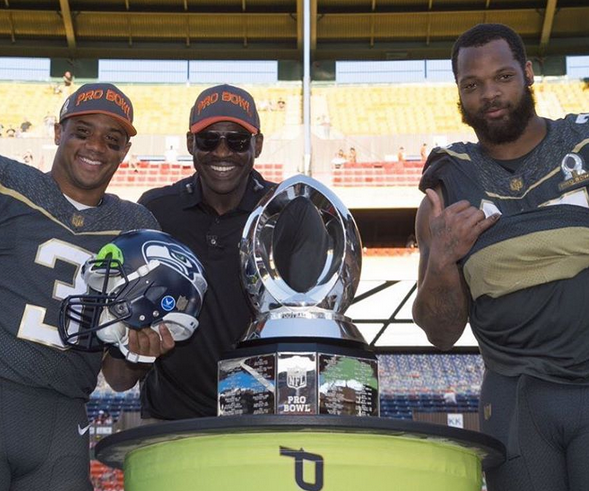 Congrats to Russell and #TeamIrvin!
The Panthers have officially arrived to Super Bowl 50, and they're all smiles:
The fellas were spotted boarding the plane headed to Levi's Stadium, home of San Francisco 49ers, for Sunday's Super Bowl game.
You couldn't miss QB Cam Newton as he popped up in some SERIOUS back, white and gold printed Versace pants: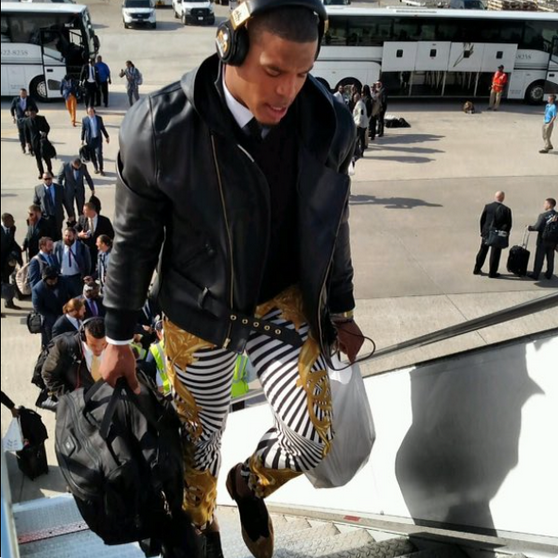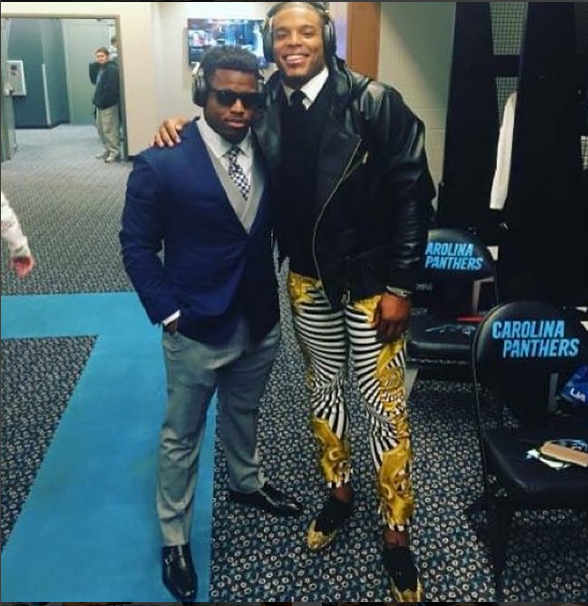 And the shoes to match?  Hilar.  We can see Kanye switching from drooling over Wiz Khalifa's pants to these.
Look, when you and all your homies clean AF and you hit your Super Bowl locker room…you do what you want when you're poppin'.