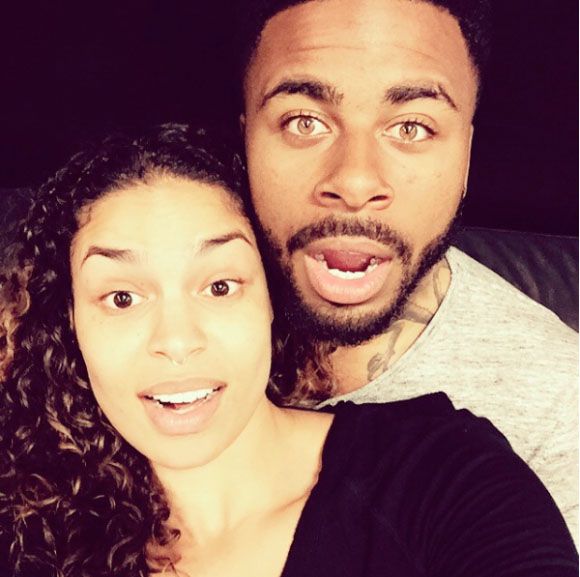 Sage The Gemini's ex-fiancée Curium is putting the rapper on BLAST. She just leaked a telephone conversation she had with him where he spills alllllll the tea on his former "relationship" with Jordin Sparks. And it's a doozy. Get the deets on Sage and Jordin's relationship being a PR stunt and the $70K Jordin gave Sage for a house inside….
They say your past can come back to haunt you. And that's all too real for rapper Sage The Gemini. You'll recall, Sage and Jordin recently broke up followed by the west coast rapper spilling his heart out on social media to win her back. And his antics must have gotten under the skin of his former companion Curium.
From what we gather, Sage and Curium were dating up until the beginning of 2015. He was her "ride or die" and he held her down while she did a jail stint. It's still unclear exactly why she went to jail, but she definitely went. Around May 2015 is when Jordin and Sage started getting close and e-flirting on social media, which quickly turned into a "relationship."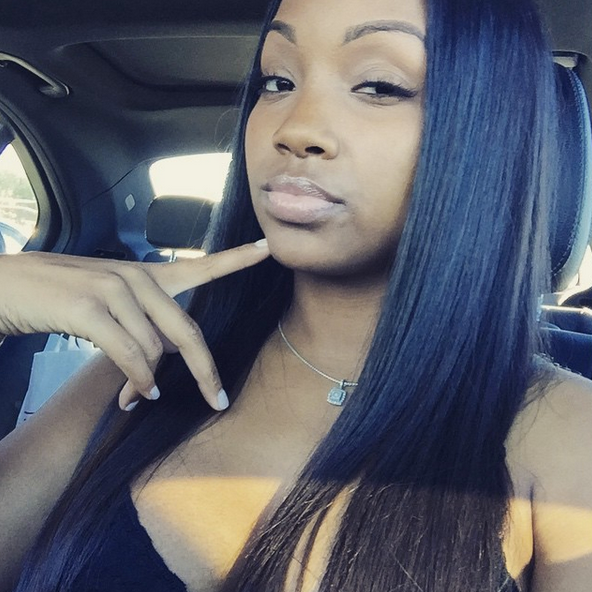 Well, Curium is ready to tell the truth, the whole truth and nothing but the truth.  According to her and this audio she recorded.
She recorded a conversation she had with who is allegedly Sage on February 7, 2016.  In the convo, he reveals his relationship with Jordin was nothing more than a PR stunt concocted by their publicists to help sell their upcoming albums.
She announced the release of the incriminating audio saying
In the audio clip, Curium questioned Sage, whose real name is Dominic Woods, about him cheating on her with one of his dancers AND with Jordin. Sage responded, "All that other sh*t is fake as f*ck."
He assured Curium that he loves her (Curium) and told her he understands why she put him on blast before.
He continued to dish on his "fake relationship" with Jordin, saying the singer got on his nerves and there wasn't a REAL relationship to begin with.
"Those are pictures! Everything was f*ckin' horrible. She got on my nerves. I wanted to stab her. Don't get me wrong, she was cool, she's level-headed, but she's not no regular person. I can't call her and be like I'm coming to pick you up. I had a bad dream, I want you to sleep next to me."
He then compared his relationship with Jordin to a PR stunt relationship he had with video vixen Kaylin Garcia back in 2014. He said,
"At first it was supposed to be on the same shit as Kaylin Garcia but you want to get revenge. You put your Instagram back up and posting the next n*gga, so I was like 'F*ck it, I'm going to continue to do it.'"
Jordin pulling the same stunts as Joe Budden's ex?  Hmmm… Sounds a bit unbelievable.
Apparently, Sage had Curium's Instagram account deleted after he saw her posting pictures of another man on her account. He mentioned she posted up a picture of Jazze Pha, but Curium claims she and Jazze are just friends.
Then they talked about the day Sage made Jordin his #WCW (Woman Crush Wednesday) on his Instagram. Curium said she was at his house the night before (and they had sex) and then the next day, she goes on social media and sees him posting up Jordin as his crush.
The "Red Nose" rapper explained he deleted his Instagram once, but his manager encouraged him to bring it back to promote his new album. He said his publicist and Jordin's publicist linked up and decided they needed to make their relationship a big story to promote their new projects.
He also confirmed it wasn't him who posted Jordin as his #WCW, he said his publicist did it.
Hmph.
When asked why is he with someone if he's not happy, he responded, "I'm not with her. We broke up."  Rumors of their break up started to circulate just a few days after this conversation.
Sage said the break up went like, "I'm not happy, you're not happy," so they called it quits. He said he's "frustrated after waking up mentally, and seeing everything that I've done."
Then they talked about Sage's new house that Jordin helped him get. He said he moved into a bigger house and it was all thanks to the money Jordin dropped him.
"Jordin gave me $70,000 to put down on the house so of course she's been here," Sage said.
He continued,
"It's like we [him and Jordin] can't do nothing. I say a joke and she don't laugh. And I'm like 'Bitch, I know I'm funny.' Curium would have f*ckin' pee'd on herself at what I just said.' I'm just like, 'You're not fun. We argue all the time.' Me and Curium we never argue. We never argue like that."
Well damn! $70k for a house Jordin…allegedly? Sighs….
Take a listen to their full exchange below that Curium recorded.  It's quite clear Curium recorded this with intentions of releasing it.  Not sure why Sage thought it was a good idea to tell this type of business to an ex who was at least somewhat mad at him.
By the way….
Jordin is living life like that break up with Sage never happened. Hmph!