Tinashe is showing off her amazing bod for the newest COMPLEX cover magazine. And we have to admit, it's pretty hot. Peep her flicks and get the deets on Erykah Badu styling a NYFW show that will reflect the "black experience" inside…
R&B singer Tinashe is heating up the magazine circuit with her super sexy COMPLEX magazine cover and spread.
The 22-year-old songstress is flossing her toned bod on the cover and inside of the magazine's Feb/March issue. And we're crushing on her.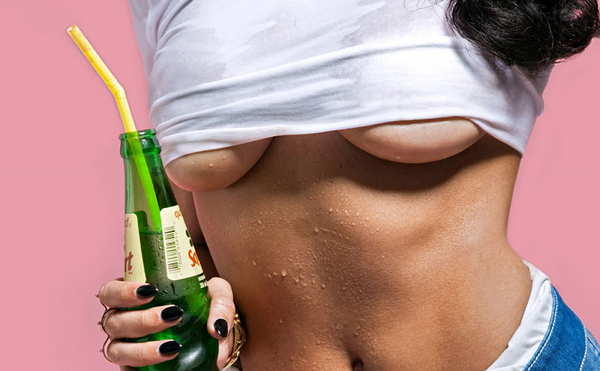 Yes, she's taking it there.
She dished on the sexy shoot in the magazine saying, "I had a little bit more creative control than I normally have so I had a really, really great time on this shoot." And it shows.
In the cover story, Tinashe opens up about not having a Plan B outside of music because she's determined to make it to the top. She also talks about the creative process behind her upcoming sophomore album JOYRIDE, how her peers didn't take to her in middle school and dating issues in high school.
Peep the highlights:
On not having a Plan B if music doesn't work out:

"I have no Plan B. I've set this up so that my entire life is based on this, and if this fails I have nothing else. No career options. No life options. I've sacrificed so much for this; failure is so beyond an option. There can only be setbacks. It'll eventually work because it can't not work." She laughs. "And it's never a fully hopeless situation, because I'll always have some support."

On relating to her fans:

"Everyone wants to think that everything you do is a direct reflection of who you are," she says. "It's not always that deep. I've definitely had a particular life that many haven't. I think that it's important to share your story but also to be able to find the relatability [in the stories of others]. Because it's important to me to be able to relate to my fans."

On struggling to make friends in middle school:

"When I was in middle school and everybody didn't like me. I'd wonder, 'What am I doing wrong?' Because it's hard not to feel like it's a reflection of what I'm doing wrong. You have to try to remember that that's not always the case. That it's not always a reflection on you."

On no guys wanting to date her in high school:

"Nobody wanted to fuck with me. As far as the guys go, nobody wanted to like me or date me. They'd talk to me in secret and then at school they'd ignore me. Literally ignore me to my face. And psychologically that messes with you. It makes you feel that you must be genuinely unattractive if this person doesn't want anyone to know that you even talk. That's bad."
Interesting. You can read her full interview on COMPLEX.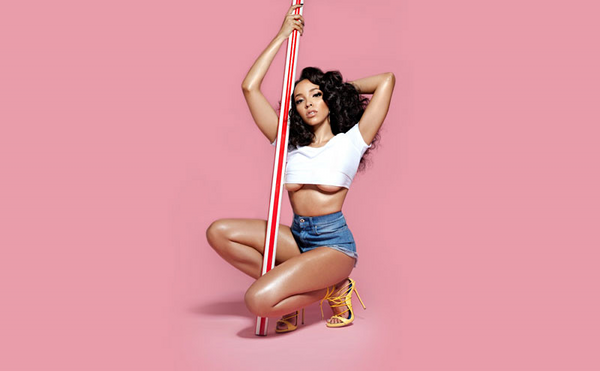 HOT!
In new music…
Tinashe just dropped a new single titled "Ride Of Your Life" from her upcoming JOYRIDE album. Take a listen above.
In fashion news…
Erykah Badu is coming to New York Fashion Week!
The soulful songstress is gearing up to style Pyer Moss AW16 show with designer Kerby Jean-Raymond, where they will explore the black experience in contemporary America.
The Tom Ford and Givenchy muse explains why she decided to lend her expertise to the NYFW show saying,
"(Kerby and I) were a match made in fashion heaven. We share an eye for truth through art. Though risky at times, he stands in his truth. And the strength of that truth lies in the belief of his vision. I'm inspired by the bold statements he makes in this, sometimes, fickle industry."
According to DAZED Digital, Jean-Raymond is continuing his ode to the Black Lives Matter movement at NYFW. Last year, he showed a short film at his presentation, which featured footage from police killings of Eric Garner and Walter Scott, along with Nicole Bell (the widow of Sean Bell, who was killed by the police in 2008) and Wanda Johnson (the mother of Oscar Grant III, who was killed in 2008).
It's a subject that Erykah holds dear to her heart and it will be interesting to see how she interprets the "double bind" of being black in America through fashion.