Yesterday, R&B crooner Usher, producer Jermaine Dupri, rapper/activist Killer Mike and rapper Big Krit celebrated the first day of Black History Month in a major way.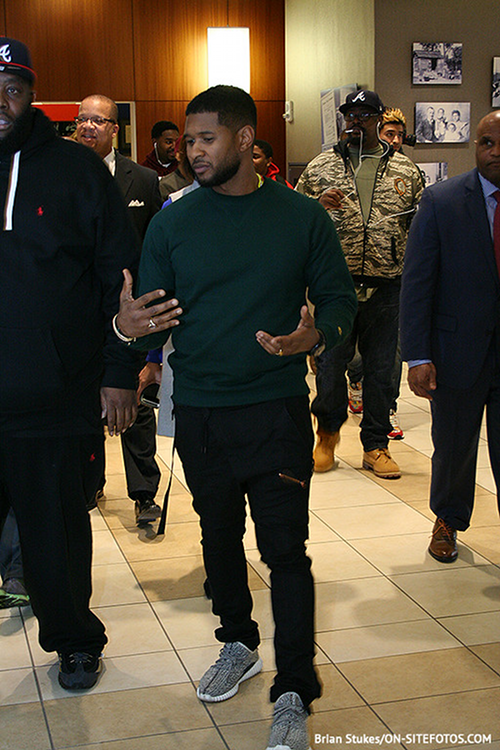 The four entertainers made their way to Citizens Trust Bank in Atlanta to open up new personal accounts at the small, black owned financial institution. In doing that, they hope to inspire others to start banking small and "banking black."
Killer Mike said on Instagram, "Four Entertainers Four New Accounts! #BankSmall #BankLocal #BankBlack #CitizensTrustBank #happyblackhistorymonth"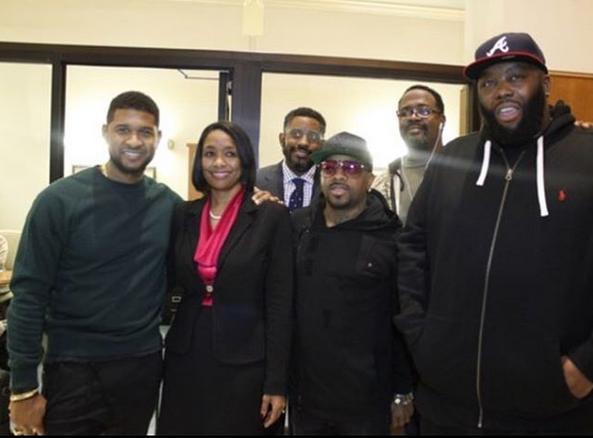 In another IG post, Mike said, "A buncha guys with #CitizensTrustBank President Cynthia Day. She is the most powerful human in the pic. This is why I love ATL, Amercia, My Culture and My people. #CitizensTrustBank #BankSmall #BankLocal #BankBlack #95Yrs #CuzImBlack"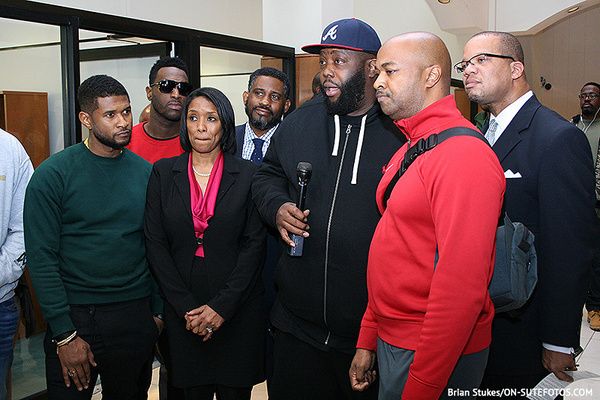 Nice! Big ups to them.