Former producer Chauncey Mahan planned extortion plot over lost recordings worth at least $15 million!
Letoya Luckett is one of the more underrated hard working talents out there. This houston Bred, southern bell took the time out to give advice to young starlets and share her own insecurities. Read More »
Sean P. Diddy Combs has been requested as an honorary degree recipient and commencement speaker! Read More »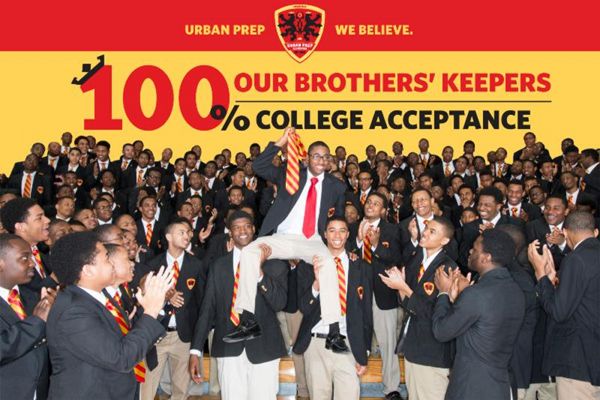 For the FIFTH year in a row, Chicago's Urban Prep Academy is sending every single student from its graduating class to college!
Check out the outstanding details below. Read More »
Ludacris and her daughter attends "RIO 2″ Premier at Atlantic Station Regal Cinema
Recording artist Janelle Monae was tapped on the shoulder by director Carlos Saldanha for the movie RIO 2! Well it's finally here and the celebration began in Atlanta with celebrities Towanda Braxton, Ludacris, v103′s Ryan Cameron and their families. Check out the pics! Read More »
Suspenseful and politically astute, Captain America: The Winter Soldier is a superior entry in the avenger canon and is sure to thrill Marvel diehards! After being deemed unfit for military service, Steve Rogers volunteers for a top-secret research project that turns him into Captain America, a superhero dedicated to defending America's ideals!
The sequel to the 2011 original starring Chris Evans as the Super Soldier grossed an estimated $96.2 million this opening weekend, earning an "A" CinemaScore from its audiences. Its opening is all the more impressive when you consider that, while it falls beneath "The Avengers" and "Iron Man 3″ and "2," it outranks many of the stand-alone Marvel character debuts, including both "Thor" films and the original "Captain America," which it out-grossed by 48 percent. (It nabbed an additional $110 million from audiences overseas.)- CNN.com
This movie's gross earnings for its first domestic weekend set a new record for the month of April! It's going to be quite difficult to see a Marvel movie that meets these expectations in the broad scheme of the Marvel Cinematic Universe. Read More »
Last week, dance hall reggae star Vybz Kartel and three other men, were sentenced to life in prison for the 2011 murder of a fellow acquaintance. Judge Lennox Campbell ruled the entertainer must serve 35 years behind bars before he can be eligible for parole. At that point, the tattooed Jamaican deejay who has dominated the brash reggae-rap hybrid of dance hall for a decade would be 73. The 38-year-old Kartel and three accomplices of killing Clive "Lizard" Williams, who was beaten to death in August 2011 after a set up to trap him in  Kartel's house to answer for two missing guns. His body has never been found. Kartel is a major star in the dancehall genre . Over the years, he teamed up with international artists including Jay-Z, Rihanna and Busta Rhymes. Busta Rhymes traveled to Jamaica to attend the last day of Kartel's trial as a show of support.
This trial lasted for 65 days; one of the longest in Jamaican history. The police mentioned they obtained a text from Kartel's phone saying "Williams had been chopped up in a "mincemeat" so fine his remains would never be located." Dozens of spectators flooded the streets outside the courthouse in support of the reggae superstar awaiting his sentencing. Once it was all said and done the town's reaction was the opposite of thrilled. Kartel "ran the streets of Jamaica" so to speak, as residents would say. Therefore, when people heard of the bad news they had to put the victim's fasmily under witness protection and everybody who was associated with the trail and arrest of Vybz was under heavy survallience as they were all threatened as well. 
Although he has indeed been incarcerated since 2011, Kartel recorded numerous new songs from his cell using a smartphone and co-wrote a book about himself titled "The Voice of the Jamaica Ghetto." He's long been popular among young Jamaicans, especially those living in less fortunate enviroments.
credit: abcnews.com
The lovely ladies of Bravo TV's Married to Medicine Season 2, hosted an epic premiere party at SHOUT Lounge in Atlanta. The entire cast was on hand to celebrate the big event minus Mariah Huq. Oupk! According to my sources the ladies decided to not invite Mariah. What is really going on? This season of Married to Medicine is sure to have everyone needing a prescription of some sort after the first episode. Tamar Braxton was in the house to celebrate with her bestie Dr. Jackie Walters
Check out the details below. Read More »
I had the opportunity to sit down with the homies Bobby Patterson & Anwar Patterson the head brothers in charge over at Archive Entertainment. The ARCHIVE is Atlanta's most premiere, upcoming, and dynamic multi-media dynasty pumping out the best in music, comedy, and business. Check out their amazing roster and all of the wonderful things that got going on in the ARCHIVE below. Read More »